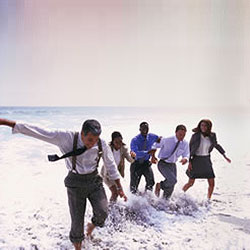 Professional Coaching Programme
Affordable Bespoke Corporate Workshops for personal and professional development
Integrated Therapy for wholistic wellness
Products: De-stress with e-books, meditations & hypnosis CD's
Testimonials: What our clients say about us
Why choose us?
We help you increase your self confidence and assertiveness
We help you establish clarity, your direction and wellness

In order to for you to fulfil your true potential

Our training programme content and structure is designed to provide swift, indepth and dynamic Personal and Professional growth for individuals and within companies
We are experienced in creating in depth and multi-dimensional solutions borne out of skills and knowledge from the commercial, psychological and holistic disciplines.
Here's what some of our clients have said.
This course (Professional coaching Programme) changed my life. I can now walk away with the skills, techniques and confidence to coach others. It is inspiring, energetic, fun and life enhancing. Fiona Igbokwe Programme Manager and Life Coach
The trainers unique experience and different styles were extremely useful. The modules were well thought out and effectively delivered. It was fun, useful and applicable to work and life. I have knowledge, skills and confidence now to become a professional coach. Angelica Gutierrez, M.S. Trainer.
These organisations have already benefited from our services

How can we help your company be more successful?
Be kind whenever possible - it is ALWAYS possible. Dalai Lama